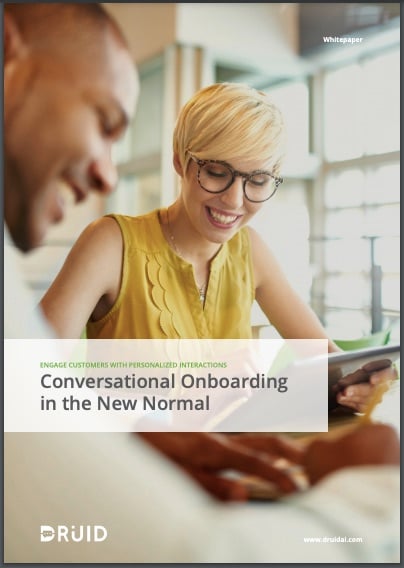 Consumer behavior is changing, and digital-first customers expect simpler, faster engagement.
55% of potential customers could be lost due to lengthy onboarding experiences, and more than 70% drop off in the first 20 minutes.

Today's customers expect a seamless, intuitive experience from their financial institutions, and they prefer to have that experience digitally. That's why conversational AI and virtual assistants will play a starring role in the next generation of customer onboarding.
In this whitepaper, you'll find out:
How conversational AI can help you supercharge the customer onboarding experience while saving time and money
Ways to automate and accelerate repetitive tasks using strategic integrations, such as RPA platforms
How investing in conversational AI can increase customer engagement and retention rates
GET YOUR FREE WHITEPAPER!