GENERATIVE AI FOR ENTERPRISE
Deploy ChatGPT securely for any enterprise team through the Microsoft Azure OpenAI service and
DRUID Conversational Business Apps
Fill the form to get your copy of the ChatGPT Guide for intelligent automation in the enterprise. Learn how you can use the DRUID Platform to overcome challenges like data privacy, security, data contamination, but also examples of use-cases that you can deploy in a matter of days.
TRANSFORMING WORK WITH CONVERSATIONAL AND GENERATIVE AI
Deploy GPT-powered conversational applications in a matter of days
Unleash the power of Conversational Business Applications with DRUID and Microsoft Azure OpenAI (ChatGPT), designed specifically for enterprise use with exceptional security compliance and performance.
Design, build, and deploy Conversational Business Applications that deliver consistent, reliable, and meaningful interactions, capitalizing on the power of Generative AI technology, with the added power of seamless integration into your existing systems, flexible deployment options, and customization for your specific business use cases.
Tailored for enterprise processes
Easily deploy conversational automation within the business context, powered by a DRUID - ChatGPT tandem.
Secure and auditable AI environment
Benefit from a secure AI environment through DRUID's algorithms, processes, and advanced auditing capabilities.
Generative AI with business DNA
Seamlessly integrated with enterprise systems, DRUID leverages ChatGPT generative AI to automate business requests.
Built with data privacy and security in mind
DRUID integrates natively with Microsoft Azure OpenAI, prioritizing data privacy and security compliance.
CHATGPT IN A SECURE ENTERPRISE ENVIRONMENT
Embed ChatGPT in secure Conversational Business Apps
Enable your employees to use the powerful capabilities of Generative AI through Azure OpenAI (ChatGPT) and DRUID Conversational Business Applications, in their preferred channel without compromising data governance and compliance.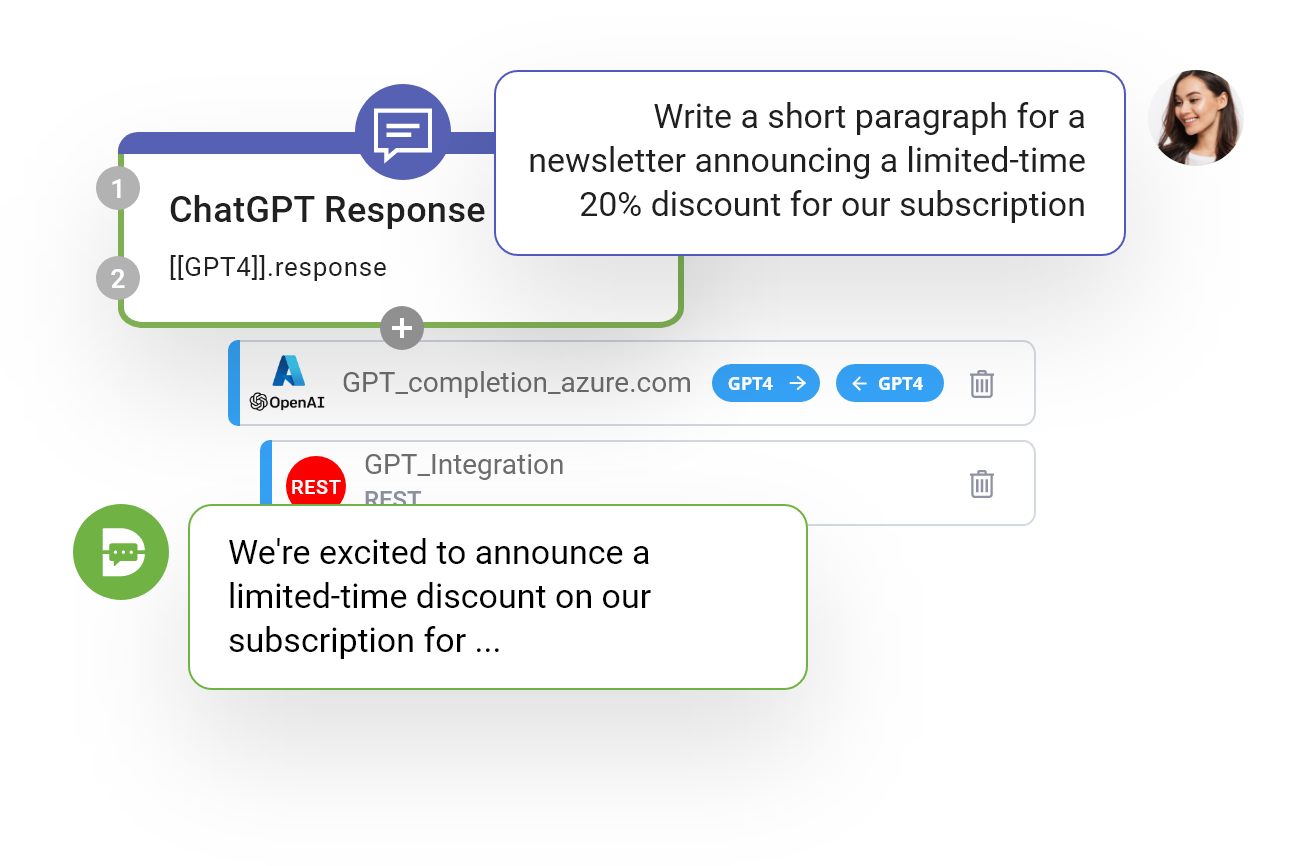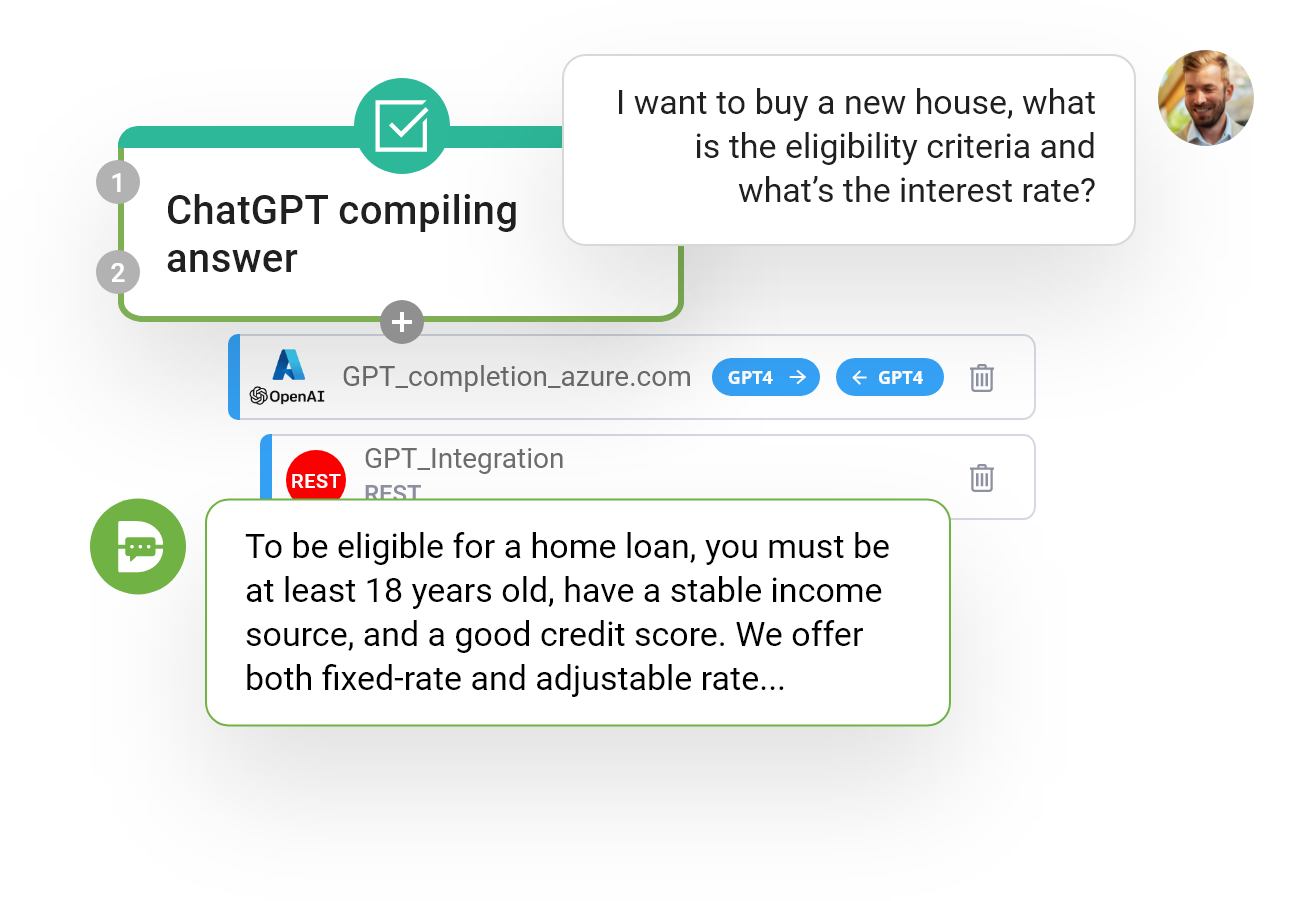 CONVERSATIONAL AI POWERED KNOWLEDGE BASE
Unleash the treasure within your existing enterprise data
DRUID together with ChatGPT revolutionize the enterprise knowledge base concept by automatically indexing structured and unstructured content sources, decoding complex user queries, and generating detailed and accurate responses.
THE GENERATIVE AI REVOLUTION
A true unified platform to build and deploy Conversational Business Apps for the enterprise
Enhance user experience with DRUID conversational AI and automation
Schedule a demo with our experts and learn how you can pass all the repetitive tasks to DRUID conversational AI assistants and allow your team to focus on work that matters.